Odoo 13 Essentials Complete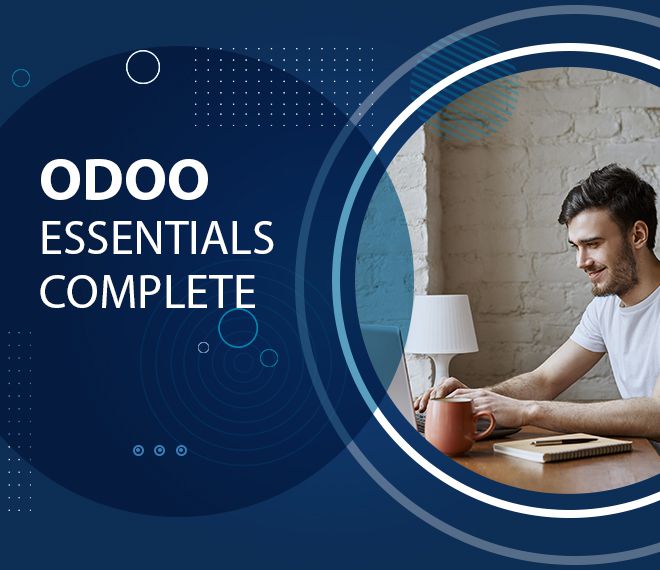 Odoo 13 Essentials Complete
---
The complete Odoo Integration Solution - Odoo Application Training and Consulting to Quickly and Effectively Transform your Business with Odoo
---
30-day money-back guarantee
FREE Uprade to Mastering Odoo 14 Development
One-on-one Developer Coaching & Consulting
Order NOW and Get Odoo 14 Essentials for FREE!
Odoo 14 contains exciting new features and a completely re-designed web designer.
Order Odoo 13 Essentials Complete Today and get Odoo 14 Essentials free when it is released!
Expert Odoo Integration Training
Learn to Integrate Odoo into any business in record time
Proven Odoo Training since OpenERP 6
learn from Greg Moss, founder of OdooClass.com, author of Working with Odoo, and creator of Odoo 13 Essentials
Learn at a Record Pace
Greg has trained thousands of Odoo integrators, partners, and consultants. You won't find a faster way to learn Odoo!
TOTAL TRAINING: Odoo Essentials COMPLETE!
Odoo 13 Essentials includes complete training on ALL major Odoo applications. Need extra help? You have live one-on-one Odoo Integration support right at your finger tips.
Get Odoo 14 Essentials FREE
Add a great slogan.
SIGN UP BY SEPTEMBER 25th for FREE Odoo 14
Register for Odoo 13 Essentials by September 25th and and get Odoo 14 Essentials for FREE when it is released!
All new lectures and content
Get Complete Odoo 13 & Odoo 14 Training all in one low price
Includes LIVE Odoo Integration Training
Get solutions to help solve the toughest integration problem
Includes ALL Odoo 13 Essentials Courses PLUS one-on-one application consulting and integration support workshops!
Are you looking to integrate Odoo into your business? Odoo 13 Essentials goes beyond just basic Odoo features and configuration. With OdooClass you will learn how to TRANSFORM YOUR BUSINESS with Odoo! In our courses we demonstrate through real-world examples how to implement best-in-class business workflows. Unlike most training that simply walks through menu items describing features and functions, our courses show you how to solve real world business requirements with Odoo.
Best of all, if you have any questions about your business-specific requirements, OdooClass provides one-on-one functional strategy sessions when you enroll in Odoo Essentials Complete. With OdooClass Odoo 13 Essentials you get high-quality Odoo training and access to expert Odoo consulting.
One-on-One Strategy Sessions and Workshops
Now is your chance to sign up for the course and get full lifetime access to the courses for more than 50% off. Even better, you get early access to the course and the ability to recommend and sit in on one-on-one workshops for all the lectures. Have a question about a specific Odoo feature? Request one-on-one strategy sessions and get all your questions answered.
This is a preview of the recently viewed products by the user.
Once the user has seen at least one product this snippet will be visible.
Recently viewed Products