Mastering Odoo Development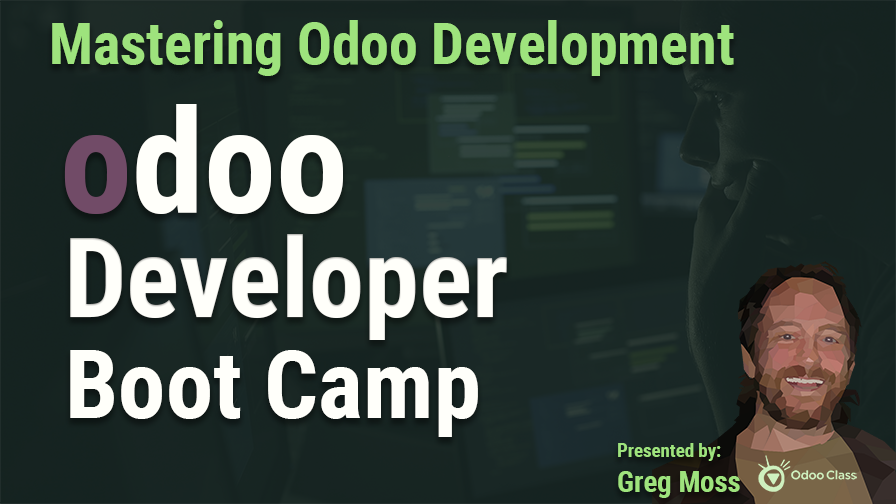 Mastering Odoo Development
---
Learn to build Powerful Custom Odoo Solutions with the #1 Complete Odoo Development Mastery Course! Over 10,000 Satisfied Odoo Developers!
---
If you have any questions, contact GregMoss@OdooInnerCircle.com
Mastering Odoo Development 2023
LIMITED TIME: Includes one-on-one consulting package
Odoo Developer Bootcamp
$

1995

.00


LIFETIME UPGRADES
Everything you need to get started
Learn to Build Custom Odoo Applications in Record Time! Over 10,000 Satisfied Clients!
Module: Understanding the Odoo Framework

2 Hour one-on-one consulting package
Odoo Developer Professional
$

2995

.00


LIFETIME UPGRADES
Odoo Developer Mastermind
$
3995
.00
LIFETIME UPGRADES
Mastering Odoo Development is the complete solution
Get details on all the course modules that come with Mastering Odoo Development
The Complete Odoo Development Course
The Proven Odoo Developer Training Solution
Learn with Real-World Application Examples
Learn the power of the Odoo Framework

Configure a Best-in-Class Odoo Development Environment

Create your own Odoo Application from scratch

Learn to extend Odoo models with your own custom fields

Modify views to display the information the users require

Create your own custom search filters

Learn how to create your own custom menus

Live Training, Workshops, & Developer Coaching 
Includes One-on-One Developer Coaching & Consulting
With expert coaching, you can solve any Odoo Customization Challenge
Add Functional Fields to your models that can perform calculations

Learn how to use domain and context to limit data and create dynamic applications in a matter of minutes

Migrate and import data from other systems

Learn how to modify Odoo reports

Utilize the Odoo API & JSON/XML-RPC Connectors

Learn important Odoo Specific Design and Development Patterns that will save you thousands of hours in building Odoo applications.
Mastering Odoo Development & Odoo Essentials Bundle
Save $500 when you purchase Mastering Odoo Development & Odoo Essentials Together
---
Complete your Odoo Customization Project in Record Time!
with Live Project Assistance & Consulting!
---
Expert Training Odoo Developers & Integrators
Mastering Odoo Development is the best way to Learn How to Customize Odoo.  Order today! 
Complete Developer Solution
From very Beginner to Expert, Mastering Odoo Development includes everything you need to become an Expert Odoo Developer. 
Live weekly workshops allow you to get answers on any Odoo Developer question that maybe stumping you. 
Crush the Learning Curve. Master the Odoo Framework.
Perfectly paced to get you up and building Odoo Applications within just a few hours.  Proven training that has been used to train the very best Odoo Gold Partners & Developers.
Professional Customization Coaching & Consulting
Mastering Odoo Development includes weekly Professional Customization, Coaching & Consulting workshops. Never go it alone again!
Trying to implement a tricky customization?  Solve it today with Greg's one-on-one strategy sessions! 
Greg Moss:
Why Mastering Odoo Development?
Greg explains his journey to creating Mastering Odoo Development and how you too can learn to build custom Odoo Applications.
Even if you have never written a single line of Python code, Greg will teach you how to build custom Odoo applications in record time!
For a limited time get LIFETIME ACCESS to all future Mastering Odoo Development Courses & WORKSHOPS!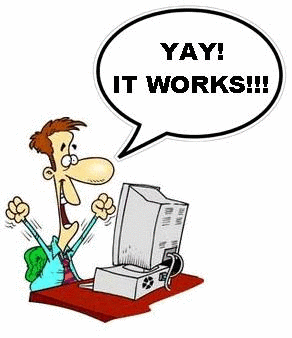 The Fastest Way to Learn Odoo
With Mastering Odoo Development, you get PROVEN ODOO DEVELOPER TRAINING WITH LIVE COACHING
OdooClass has now provided courses and developer coaching to more than 10,000 developers, partners, and Odoo integrators.
Greg uses real-world examples to teach practical developer skills you can use to make your own custom Odoo projects. Even better, you can use the included developer coaching and one-on-one strategy sessions to get answers to PROJECT-SPECIFIC ODOO CUSTOMIZATION CHALLENGES!
Become a master at developing for ANY version of Odoo, from Version 8-16
Not developing for Odoo 16? No problem! As the Odoo API has not changed fundamentally since Odoo 8... this course can be utilized in versions Odoo 8 to Odoo 14 with relatively small changes. If you are following along with the course, you may wish to use Odoo 13 or 14 to make things just a bit easier, as it is the version we will use in this course.
Learn why more than 10,000 Odoo Developers and Integrators have used Mastering Odoo Development!
If you are looking to learn how to develop in Odoo or want a complete comprehensive course to help you fill in some gaps from your self-taught Odoo development... this is the course for you! Unlike most courses, Mastering Odoo Development has been created by a lifelong business and technology consultant. For more than 30 years, Greg has provided consulting and development services to businesses in nearly every industry and in over 150 countries.
Long before Odoo, Greg had already developed countless custom business applications in Basic, FoxPro, .NET, PHP, C#, Java, and many more. This experience in real-world solutions has allowed him to create developer training that focuses on RESULTS and SOLUTIONS. When you have questions or need help with a specific problems during the course, you have access to one of the best Odoo experts you will find anywhere. If you are serious about becoming an Odoo Developer, Mastering Odoo Development is the course for you.
Includes One-on-One Developer Coaching and Consulting
Have a question about the framework? Trying to solve a specific business requirement? For a limited time I'm including one-on-one developer coaching!
BONUS Odoo & Python Courses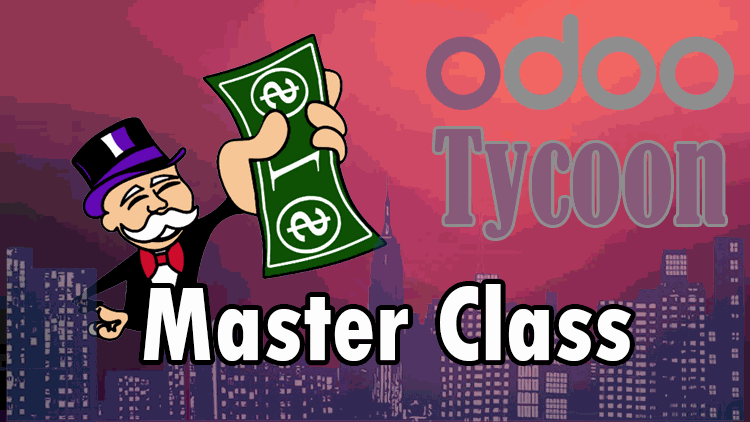 Odoo Tycoon Master Class
Learn the Odoo Framework by Creating a FUN simple business simulation game in Odoo.  Designed for those who want to learn how to build Odoo applications from scratch in a simple to follow course.
Perfect as a warm-up for Mastering Odoo Development or for those who wish to approach Odoo Development from a slightly different approach.
FREE with Mastering Odoo Development
$299 Value
Python Pirate Trader
Mastering Odoo Development is a self contained course on customizing Odoo. To better build your Python skills I'm including my best-selling Python training courses absolutely FREE when you purchase Mastering Odoo Development.
Like all of my courses, great care has been taken to perfectly pace the learning and focus on the important features of the language you will be using frequently.  
Best of all, when you get stuck or have any problems you can jump on the live workshops and get your questions answered fast.

FREE With Mastering Odoo Development
$199 Value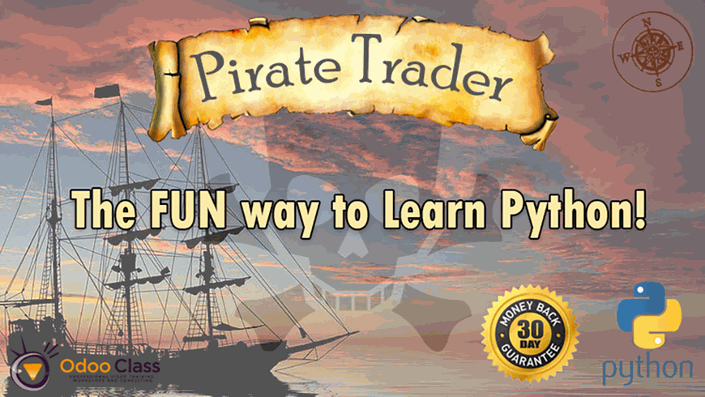 * Does not require an Odoo installation.  This is a standalone Python course. Perfect for those who enjoy Greg's engaging style of developer training.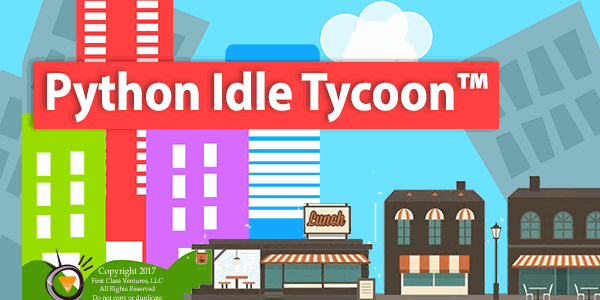 Python Idle Tycoon™
Learn Python by creating a fun Idle Tycoon game. Perfectly paced and designed for the motivated fast-learning student, idle tycoon quickly takes you through the basics of Python and into understanding important design patterns.
Great for those who are new to Python or those who wish to brush up on their skills a bit. 
FREE With Mastering Odoo Development
$75 Value
Mastering Odoo Development has has been used by Odoo Gold Partners, Complete Beginners, and Everyone in between. 
Over 10,000 Odoo Partners, Developers, and Consultants have used Mastering Odoo Development!


I just wanted to say that the videos are great and have really opened my eyes to the capabilities with Odoo.
- Joey K.


I recommend Odoo Class for anyone want to learn Odoo, they have a very high quality videos for both functional and technical.
- Vyas S.


I find your videos real easy to follow and often revert back to them as a point of reference…
- Peter Y.


First off I want to comment on all of the quality video editions you have recently added to your library. They have been tremendously helpful and I have been recommending your service to many people.
- John P.
This is a preview of the recently viewed products by the user.
Once the user has seen at least one product this snippet will be visible.
Recently viewed Products